KNX TP Push Button 420 secure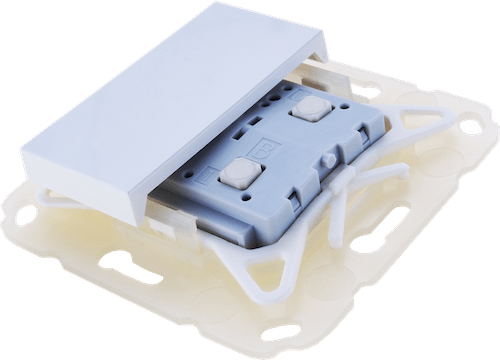 The KNX TP Push Button 420 secure is a pushbutton insert with integrated bus coupler and mounting kit. The device is available with one or two rockers. Each rocker offers two pressure points (up/down).
The device is part of our MATCH 55 pushbutton series. With the supplied installation kit, the pushbutton fits mechanically to numerous switch ranges available on the market with internal dimensions of 55 mm. The soft and quiet push-button operation allows the installation in bedrooms and living rooms.
The application offers extensive functions for switching, dimming, blinds, value transmitters, scene and colour control as well as a sequence controller. Each button on a rocker can be configured individually. The flexible operating concept also allows different functions on one button depending on the setting.
The device also contains 10 independent logic or time functions. The device supports KNX Data Security.
Art.-Nr. 5325 (double rocker)
EAN 42 6026277 325 8
Art.-Nr. 5375 (single rocker)
EAN 42 6026277 375 3
Single frames for flush
mounted push button series
Weinzierl offers single frames from the design series 'Fusion' in two colors and two materials including real glass. Fusion is a frame design of the brand Opus® by Jäger Direkt, Germany. For multiple frames or for alternative colors please contact Jäger Direkt / Jäger Fischer GmbH & Co. KG.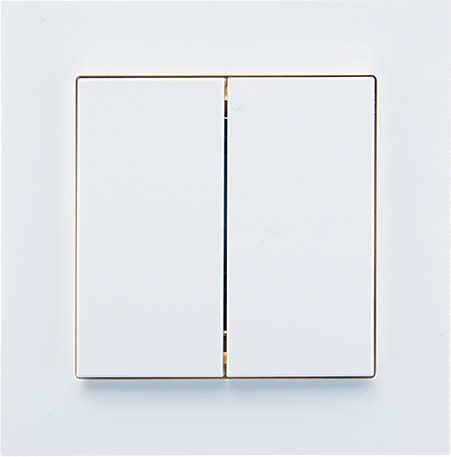 Frame Fusion for Match 55
(white: Art.-No. 5386)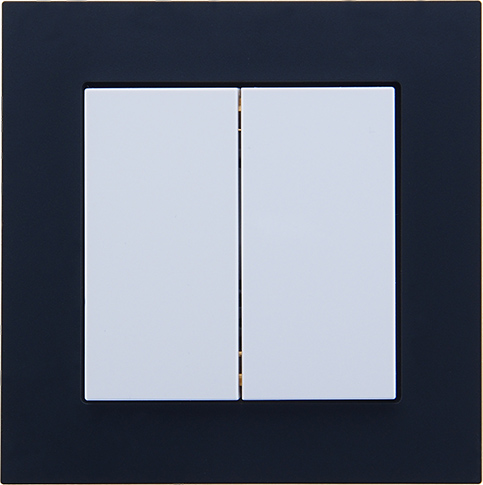 Frame Fusion for Match 55
(anthrazithe: Art.-No. 5387)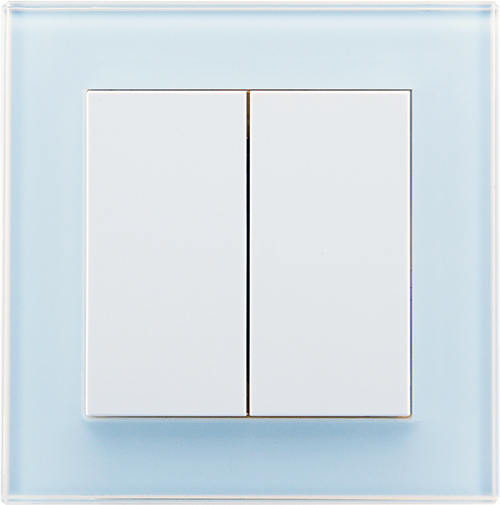 Frame Fusion for Match 55
(white: Art.-No. 5388)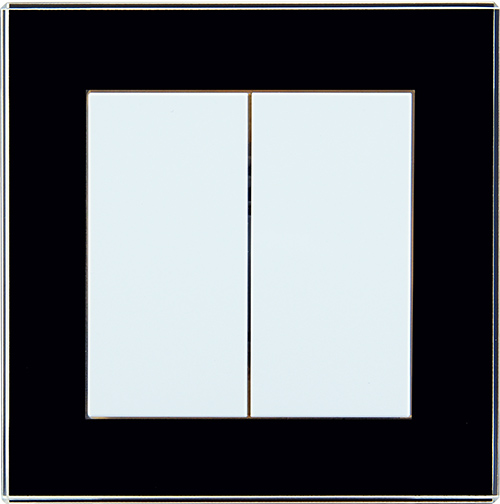 Frame Fusion for Match 55
(black: Art.-No. 5389)
Technical data
Mechanical data
Housing: plastic
Insert with standardized PTM form factor
Dimensions wall mounting plate: 71 x 71 mm, for flush box 68 mm
Rockers for standard frames with internal dimensions 55 x 55 mm
Installation depth (KNX connector): 11 mm
Power Supply
via KNX bus, approx. 3 mA
User interface
4 push buttons
KNX programming button with LED (red)
Connectors
Connector for KNX bus (red / black)
Connector for ext. switches / LEDs