KNX TP Push Button Interface 420 secure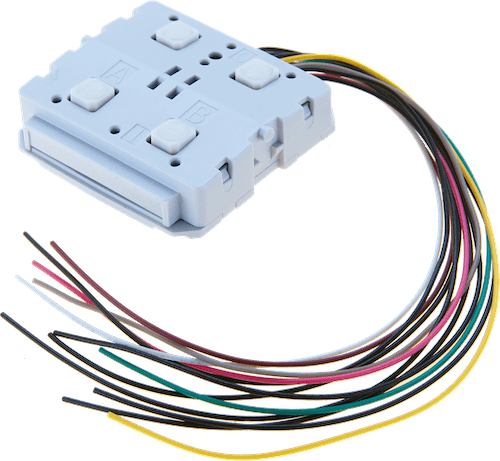 The KNX TP Push Button Interface 420 secure is a push button interface for the KNX bus. It is suitable as a binary input for connecting up to four conventional push buttons or potential-free contacts. In addition, the device offers two outputs for LEDs. A pluggable connection cable is included in the scope of delivery. The integrated push-buttons and LEDs allow a quick test of the configuration.
The application offers extensive functions for switching, dimming, blinds, value transmitters, scene and colour control as well as sequence controllers and scalable pulse counters. Each channel can be configured individually. The flexible operating concept also allows different functions on one channel depending on the settings.
The device also contains 10 independent logic or time functions. The device supports KNX Data Security.
Art.-Nr. 5385
EAN 42 6026277 385 2
Single frames for flush
mounted push button series
Weinzierl offers single frames from the design series 'Fusion' in two colors and two materials including real glass. Fusion is a frame design of the brand Opus® by Jäger Direkt, Germany. For multiple frames or for alternative colors please contact Jäger Direkt / Jäger Fischer GmbH & Co. KG.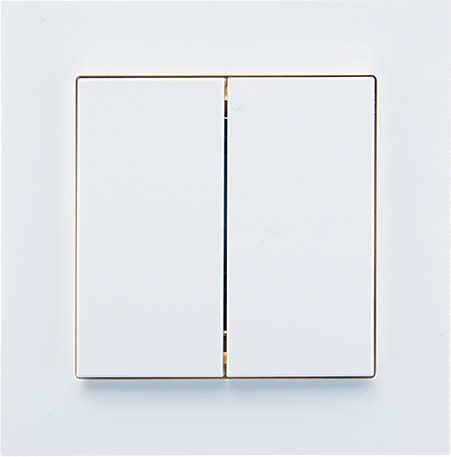 Frame Fusion for Match 55
(white: Art.-No. 5386)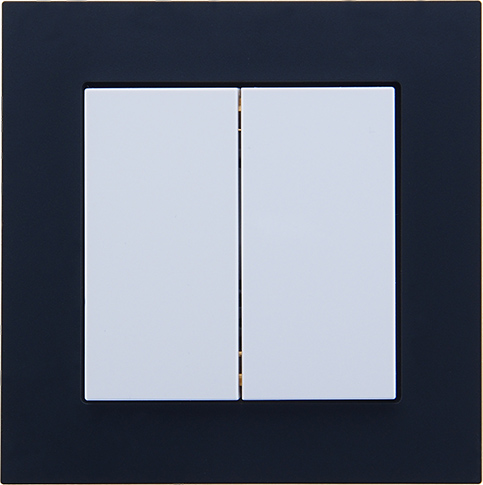 Frame Fusion for Match 55
(anthrazithe: Art.-No. 5387)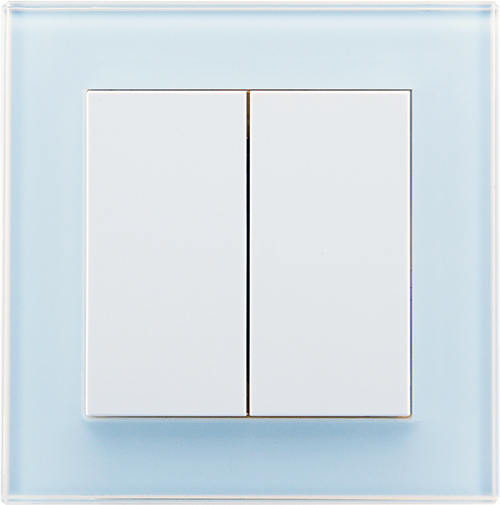 Frame Fusion for Match 55
(white: Art.-No. 5388)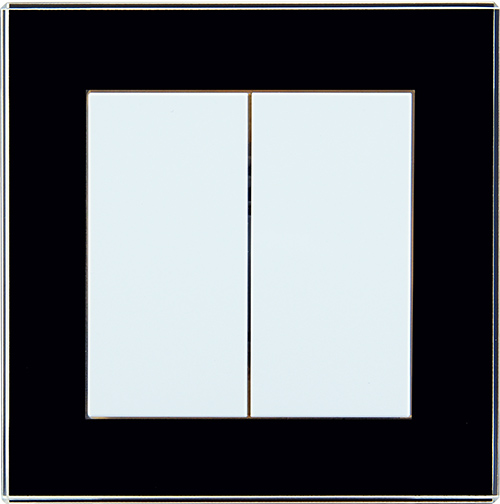 Frame Fusion for Match 55
(black: Art.-No. 5389)
Technical data
Mechanical data
Housing: plastic
Insert with standardized PTM form factor
Dimensions without KNX Bus Conntector: 40 x 40 x 11 mm
Height with KNX Bus Connector: 22 mm
Length of connecting cable: 150 mm
Power Supply
via KNX bus, approx. 3 mA
User interface
4 push buttons
6 LEDs (green, for tests)
KNX programming button with LED (red)
Connectors
Connector for KNX bus (red / black)
Connector for ext. switches / LEDs
Output channels (LEDs)
Voltage: 3.3 V⎓
Internal Resistor: 2 kOhm
Not galvanically isolated
Input channels (binary in)
Voltage at input contacts: SELV
Suitable for dry contacts
Not galvanically isolated
Cable length max. 1 m
Max. Ticks per second: 100