OEM Devices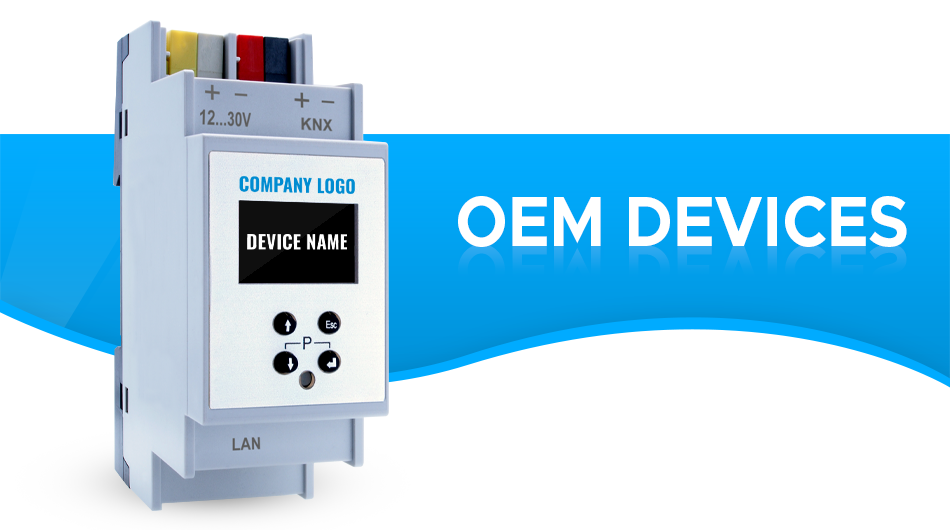 As developer of one of the probably most popular KNX Stacks worldwide and with our experience of more than 20 years Weinzierl is one of the leading companies in the KNX market. Our wide expertise is also available to OEM customers worldwide enabling you to boost your product sales by using our technology. With OEM versions of our devices you can quickly offer your customers your own branded KNX solutions.
All devices are available in OEM version
Please contact us for more information
Your jump start:
OEM devices
Choose between our comprehensive range of USB Interfaces, Gateways, RF Couplers, IP Interfaces, IP Routers and our innovative IP BAOS devices. We manage the complete production process including full customization , creation of ETS databases, support of registration of the device at the KNX Association and you just have to start selling KNX devices under your own brand.
Our products,
your success
As a value-add partner, we support our customers in realizing innovative, high-quality and cost-effective KNX system solutions. Depending on customer requirements, we manage the entire product lifecycle or we support selected phases. Our main focus are engineering -, industrialization -, production – and long-term product care services for systems and solutions used in the home automation environment.
If you even need more individual features for your KNX devices we can offer to develop your KNX devices with feature sets tailored to your needs. Of course the development of exclusive OEM products is possible as well.
Collaboration with us as your partner for KNX sytem solutions may provide you with
Reduced time-to-market,
Product care that covers the overall lifecycle,
Improved cost position.
For further information or a detailled offer, please call us or contact us via E-mail.