24V Push Button 436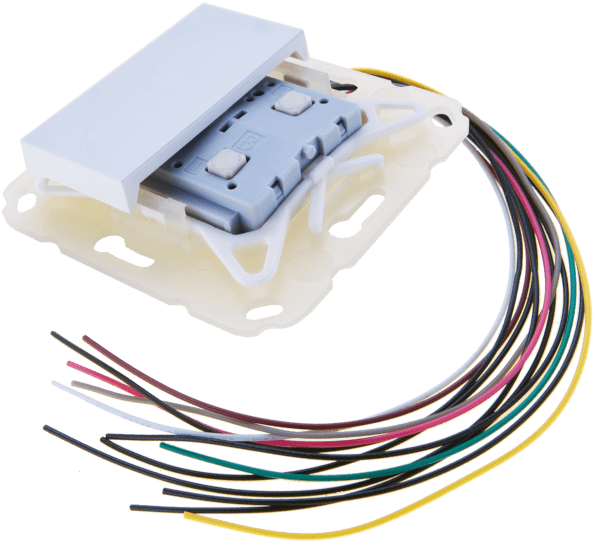 The 24V Push Button 436 is a pushbutton insert for direct connection to push button inputs of e.g. smart home control panels, PLC controls or push button interfaces of any bus system.
The device is available with one or two rockers. Each rocker offers two pressure points (up/down).
The device is part of our MATCH 55 pushbutton series. With the supplied installation kit, the pushbutton fits mechanically to numerous switch series available on the market with internal dimensions of 55 mm. The optional terminal block enables the screwless connection of cables with a cross section of up to 0.75 mm2.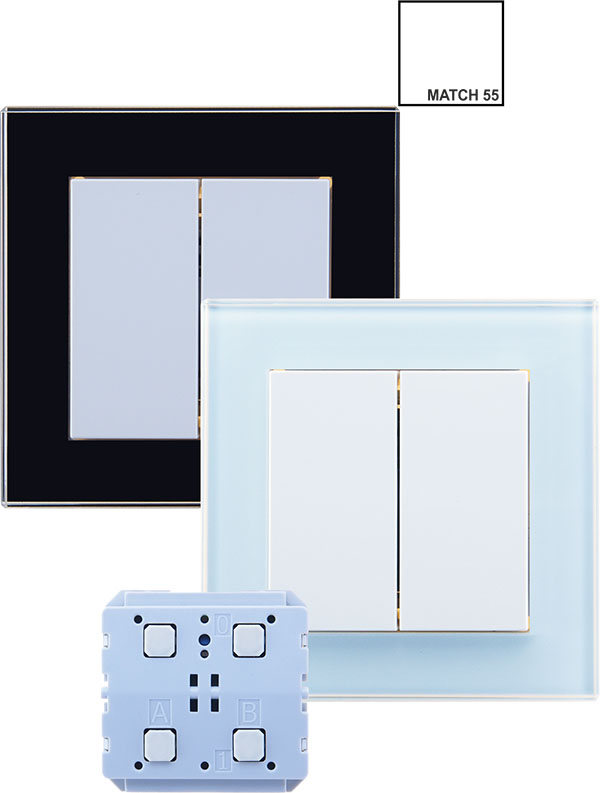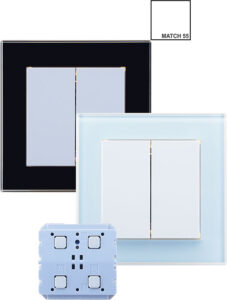 Art.-Nr. 5409 (single rocker)
EAN 42 6026277 409 5
Art.-Nr. 5410 (Doppelwippe)
EAN 42 6026277 410 1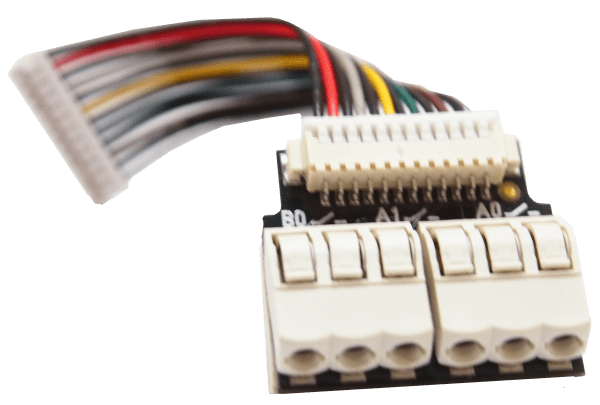 Art.-Nr. 5413
EAN 42 6026277 413 2
Single frames for flush
mounted push button series
Weinzierl offers single frames from the design series 'Fusion' in two colors and two materials including real glass. Fusion is a frame design of the brand Opus® by Jäger Direkt, Germany. For multiple frames or for alternative colors please contact Jäger Direkt / Jäger Fischer GmbH & Co. KG.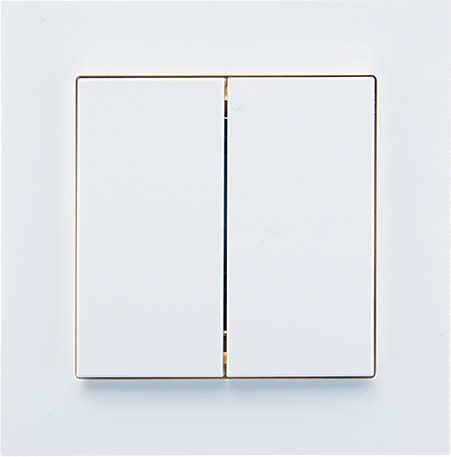 Frame Fusion for Match 55
(white: Art.-No. 5386)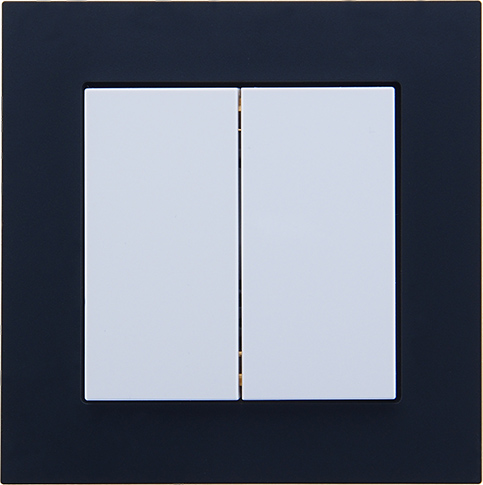 Frame Fusion for Match 55
(anthrazithe: Art.-No. 5387)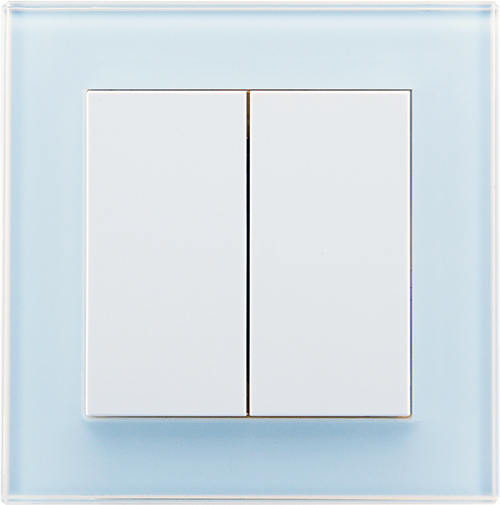 Frame Fusion for Match 55
(white: Art.-No. 5388)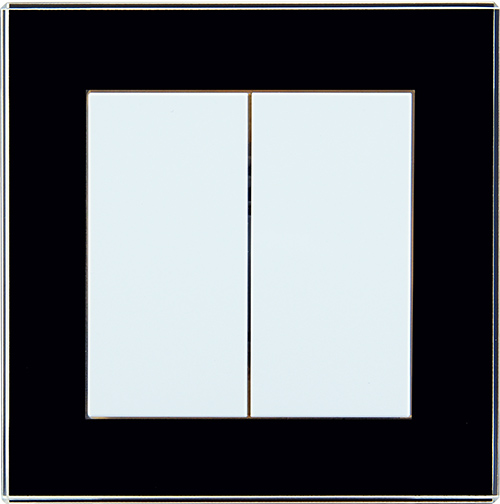 Frame Fusion for Match 55
(black: Art.-No. 5389)
Technical data
Mechanical data
Housing: plastic
Insert with standardized PTM form factor
Dimensions wall mounting plate: 71 x 71 mm, for flush box 68 mm
Rockers for standard frames with internal dimensions 55 x 55 mm
Installation depth: None
Length of connecting cable: 150 mm
Power supply
Push button: none (potential free)
LED individual max. 24 V
User interface
4 push buttons
2 LEDs (green)
Connectors
Pluggable connecting cable
Optional terminal block available