KNX RF-TP Coupler 670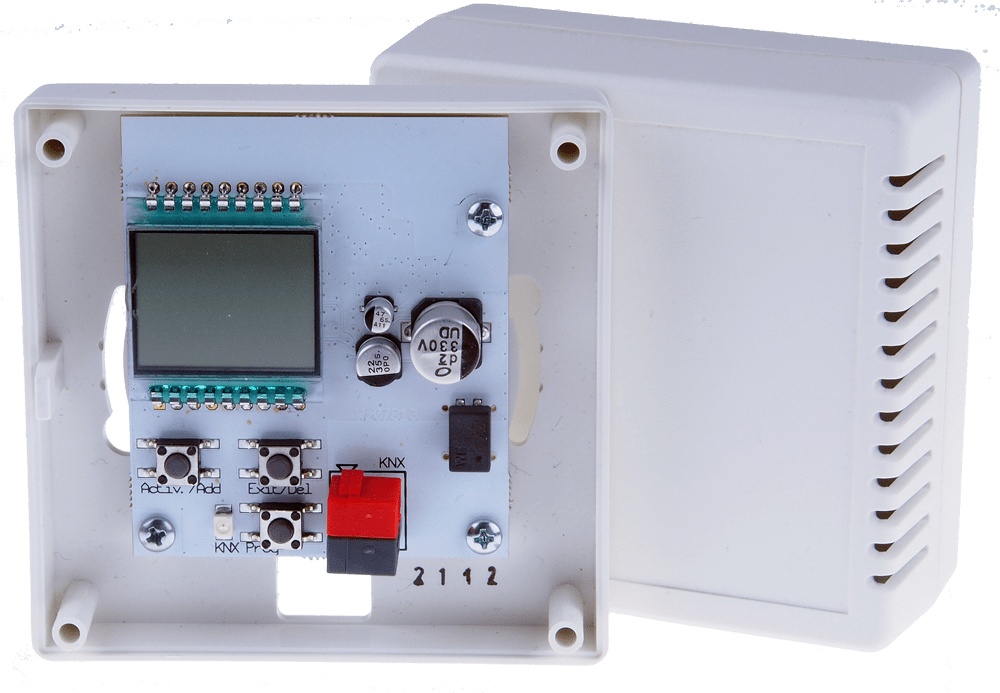 The KNX RF/TP Coupler 670 connects wireless KNX devices (KNX RF) with the KNX Bus (KNX TP). The communication is bidirectional, enabling status feedback. Therefore wired actuators can be controlled by wireless switches as well as wireless actuators can be controlled by wired push buttons. In addition, the coupler can act as RF retransmitter.
Art.-Nr. 5112
EAN 42 6026277 112 4
Functions for
Coupler 670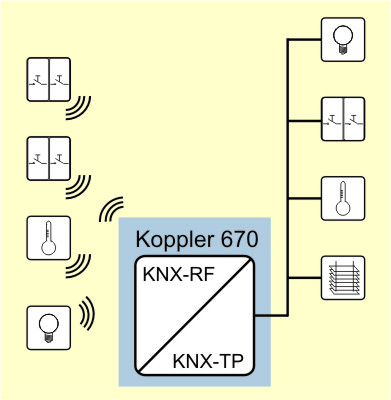 The KNX RF/TP Coupler 670 has 24 channels that can each be assigned one of the following functions:
As a receiver (actuator):

Switching
Dimming
Blinds
LED display
Temperatur sensor

As a transmitter (sensor):

Switching
Switching with scene
Dimming with scene
Blinds with scene
LED display
Each channel that is configured as a receiver, forwards the battery status of the connected radio device on the bus.
Configuration
The configuration of channels and the link is on the bus can be edited in ETS software.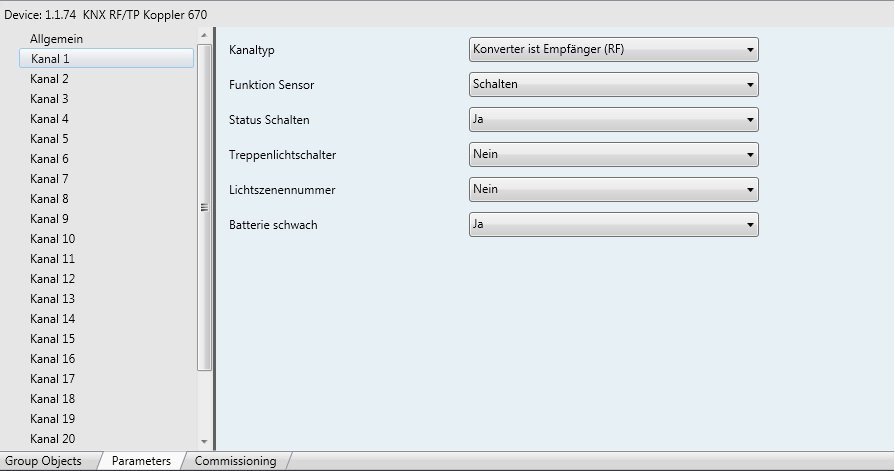 The wireless devices are teached-in locally on the respective channel in KNX Easy Push Button Mode. To support the learning procedure, the current configuration of the channel is shown in the LCD display inside the coupler. In runtime mode the display shows the currently controlled channel.
Device
The KNX RF/TP Coupler 670 has a surface mount enclosure and is supplied solely from the bus. The KNX RF/TP Coupler 670 is compatible with numerous KNX-RF products including devices from the companies Siemens (GAMMA wave), Busch-Jaeger (Wave Line) and ABB Niessen