Weinzierl goes on Christmas holiday

A challenging but also successful year 2021 is drawing to a close. We would like to take this opportunity to thank our customers and business partners for the good cooperation. This year was also marked by the Corona pandemic and we miss the personal meetings. Due to the necessary contact restrictions, many processes were affected both internally and externally. While the market for building technology proved to be incredibly robust, supply problems and cost increases in the area of semiconductors and also many other materials became increasingly apparent. However, through forward-looking planning and inventory management we were able to minimize the impact on our customers and, with a few exceptions, were able to deliver throughout. We were also able to keep prices largely stable. At the turn of the year 2021/2022 we will not be increasing our prices across the board (only adjusting them in exceptional cases). Despite all the obstacles, there are also new developments from Weinzierl. Many new devices are on the starting blocks and will be available shortly. A little preview in advance: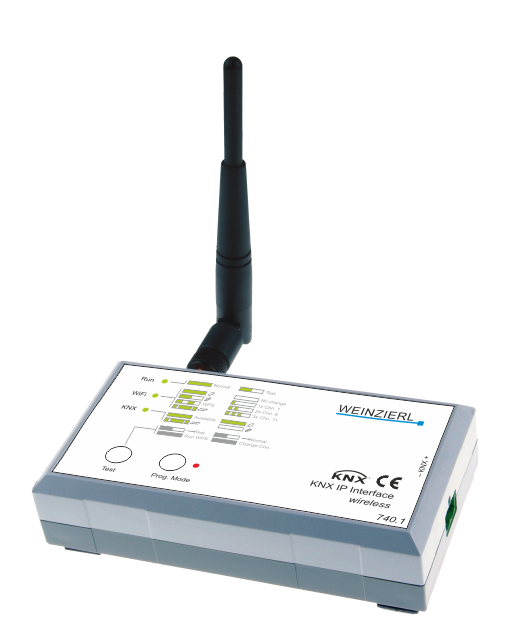 Wireless ETS programming interface
Power supply via KNX bus
Anschlüsse: KNX, SMA-Buchse mit Antenne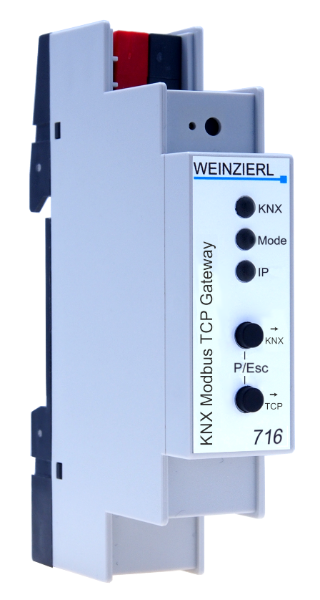 Modbus Master or Slave Mode
250 data points
Integrated KNX IP Interface with KNX Security
Modbus Master or Slave Mode
250 data points
Integrated KNX IP Interface with KNX Security
Connections: KNX, LAN connection socket RJ-45
Power supply via KNX bus
2022 will also be an exciting year. First Quarter, we will start with two leading international trade shows, provided that the pandemic situation allows this:
February 01 – 04: ISE 2022 in Barcelona (directly at the KNX booth)
13-14 March: Light+Building 2022 in Frankfurt (Hall 9.0 / Booth A80)
We would be pleased to present our new solutions for KNX to you personally. To gather strength for the next year, we are going on Christmas break: Between December 23, 2021 and 3rd January, 2022 the company will be closed. Orders can still be accepted until December 21st. During the Christmas break, we will have a limited e-mail availability.
As in previous years, we will refrain from giving Christmas presents and instead make a donation to Deutsche Welthungerhilfe. We wish all our customers and business partners relaxing holidays and a good start into the new year.