Weinzierl auf der BIG 5 Dubai 2023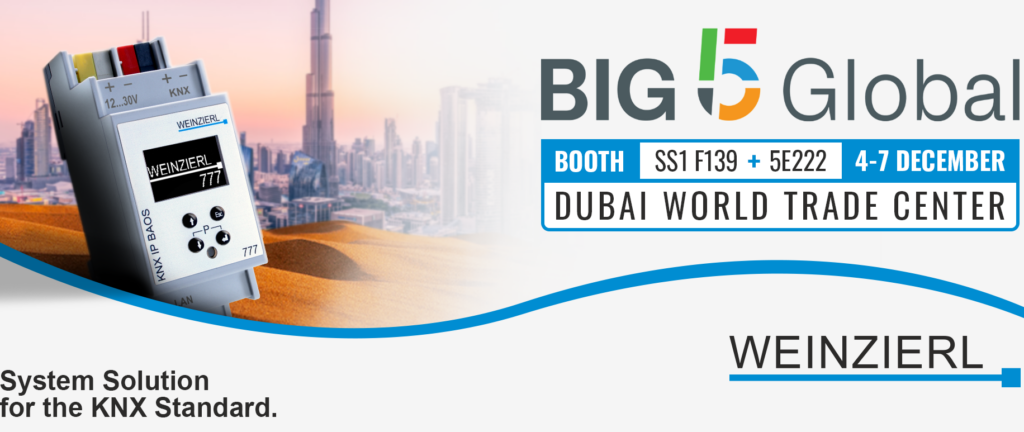 We are pleased to announce that we will be exhibiting at "The Big 5 – Global in Dubai", with two booths this year:
There must be a reason why 68k building professionals meet here.
The BIG 5 Global in Dubai is the largest and most important construction trade fair in the Middle East. The show is a meeting place for international as well as local building and civil engineering professionals. The construction industry professionals (including building materials, construction machinery, plumbing, heating, air conditioning, refrigeration, ventilation, environmental and climate protection) will meet at the Dubai World Trade Centre in the period from December 4 to 7, 2023.

Our CEO and his team will give you an overview of our products and new highlights.
We are looking forward to meet you in Dubai. Please make sure to register online to receive your "print at home" badge.
Register for free at the following link:
You are INVITED!

Mark your calendar and clear your schedule because Big 5 Global is where the best of the industry come together, where game-changing deals take shape, and where new ways of thinking are empowered.
VISIT HERE the online booth from WEINZIERL!!!