Premiere of Weinzierl at the embedded world 2013
Burgkirchen, March 2013: Successful appearance at the 'embedded' – Premiere of Weinzierl at the embedded world 2013 was completely succeeded. This year your system specialist for KNX was present at the trade fair for the international embedded community the first time with its own booth.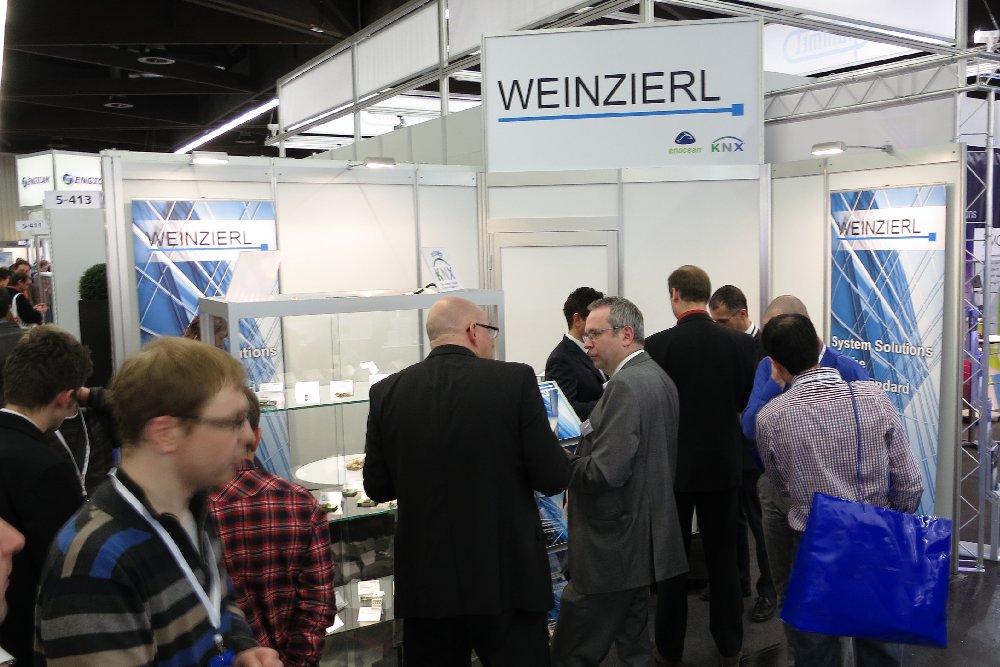 As one of nearly 900 exhibitors, the exhibition team of Weinzierl Engineering had a lot to do. The rush of visitors shows the growing interest of many manufacturers to KNX. Weinzierl did not only show proven solutions for KNX integration, but also presented new products such as the new USB stick for KNX-RF at this exhibition, which was very well attended throughout all three days (26. – 28.2.2013). So it was sometimes almost a little tight, but the exhibition team was pleased about the great interest of the visitors.
And already before the end of the fair it was clear, that Weinzierl will be present the next year at the embedded world.
For the moment, the exhibition at the ISH (the world´s leading trade fair for bathroom, building and energy) is focused. This fair takes place from 12 to 16 March 2013 in Frankfurt. We look forward to your visit.