Weinzierl at KNX Training Centre Conference 2018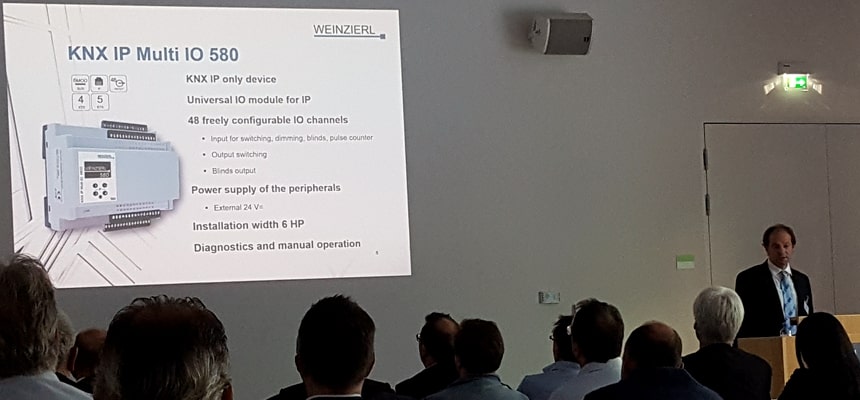 This year's KNX Training Centre Conference was held from October 15th to 16th in St. Pölten / Austria and held in the HTL ("Höhere Technische Bundeslehr- und Versuchsanstalt St. Pölten" which stands for Higher Technical Federal Teaching and Research Institute).
The many particpants from all over the world were an interested audience for Weinzierl to explain and present its comprehensive and innovative range of solutions for KNX IP, KNX RF and KNX Security. Among other products, the following were shown
KNX Multi IO 570 and KNX IP Multi IO 580: 48 freely configurable inputs and outputs on 4 or 6 modules
Multi Extension 590 and 592: Relay extensions (switch/shutter) for Multi IO
KNX RF Push Button Insert 440 and KNX RF/TP Coupler 672
KNX IP Interface 731 secure and KNX IP Interface 751 secure
We were pleased to receive the positive feedback and thank all participants for the interesting discussions. We hope you had a successful stay at the conference and a pleasant journey home.