Location and Directions
Our address is:
Weinzierl Engineering GmbH
Achatz 3
DE-84508 Burgkirchen an der Alz
Germany
The town of Burgkirchen an der Alz is located about 100 km east of Munich and about 50 km north of Salzburg (A). The district Achatz is located about 7 km outside of Burghausen, just over 500 meters to the Salzach River, which marks the border between Germany and Austria.
You can reach us by car on State Road 2107 (coming from Altötting) or the federal road B20 (from Burghausen or coming from Freilassing). In about 8 km from our office building the town of Burghausen is the longest castle in the world. The nearest railway station is Burghausen. Exist in Burghausen also several ways to rent a car - you will find the stations Hertz and Europcar companies.
The nearest airports are Salzburg (A) and Munich.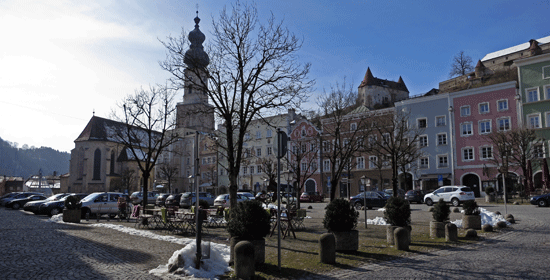 Accommodation and Hotels
In and around Burghausen there are numerous hotels, including those selected:
Hotel Glöcklhofer
Ludwigsberg 4
84489 Burghausen
Tel. +49 (0) 8677/916 40-0
Fax +49 (0) 8677/916 40-100

www.hotel-gloecklhofer.de
Hotel Post
Stadtplatz 39
84489 Burghausen
Tel. +49 (0)8677/965-0
Fax +49 (0)8677/965-666

www.altstadthotels.net

Klostergasthof Raitenhaslach
Raitenhaslach 9
84489 Burghausen
Tel. +49 (0)8677/97-30

www.altstadthotels.net
More information about the town of Burghausen and the individual hotels can be found on the website of the town of Burghausen.