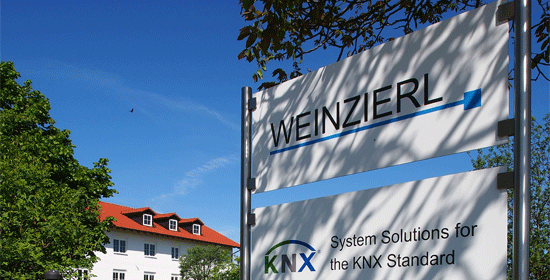 Start with Weinzierl
Professional from the idea to the product - without the hassle of a big corporation.
Weinzierl Engineering GmbH is a young and dynamic company with modern orientation, participatory leadership and a lot of scope for the development of its employees. Everyone on our team works like their own responsibility, entrepreneurial thinking, and has joy together to develop and implement innovative ideas.

Regardless of whether you are college student and beginner or already have some years of work experience - you find the right entry. Here you can get an overview of all open positions at Weinzierl Engineering GmbH

And in case you have not found the right job offer among our open positions you can send an unsolicited application which are also welcome.
We are looking forward receiving your application by mail inlcuding your salary expectations and your earliest start date.

Please send your application to:
Weinzierl Engineering GmbH
Dr. Thomas Weinzierl
Achatz 3
84508 Burgkirchen an der Alz
Germany
Email:

  We are hiring
  Software Developer (m/f/d)
We develop and manufacture devices for building automation technology. For the expansion of our team we are looking for software developer (m/f/d) at our location in Burgkirchen (greater Burghausen area):
Your qualification
Study of electrical engineering, computer science
or equivalent
Areas of responsibility
Development for Windows / Linux / embedded
(C/C++, Qt, Python, HTML5, etc.)
Focus

Bus systems (KNX, Modbus, DMX)
Wireless (EnOcean, KNX RF)
IP
What we offer

Friendly and familiar team
Flexible working hours
Secure workplace
Varied activities
Performance-related pay
What are you up to?
If software development is more than just a job for you, we look forward to hearing from you and receiving your application. We will gladly answer any open questions.
  Internship or thesis (m/f/d)
We can offer dedicated students (m/f) an attractive internship or a topic for a thesis (Master-Thesis/Diplomarbeit) in Burgkirchen (Greater Burghausen area).
Your responsibilities:

Acquisition and processing of an independent part of a current issue advance development
Development, evaluation and selection of solution alternatives for implementing the technical requirements
Creation of simulations, calculations and prototypes to verify the results
Our requirements:
You study mechanical engineering, mechatronics, electrical engineering or a related subject and have already completed your undergraduate studies very well
You have technical skills and a very good technical understanding
Strong commitment, team spirit and experimentation you have already made in your studies or in practice to the test..
What are you going to do?
Desire for new challenges? Weinzierl looking forward to you and your application. We are happy to answer open questions.
  Student internship (m/f/d)
You know how it goes on after school with you? Training or study? Through an internship, you can find out what suits you. Feel at Weinzierl during a mandatory or voluntary placement into work into it, you learn the exciting environment of a small internationally successful company know each other and experience the working life up close.

Your responsibilities:
You sniff into future-oriented training and study professions
You experience hands-on efforts and learn so whether your idea of ​​a career coincides with the reality.
You get from experts or trainees first hand information and find an open ear to all your questions.
You can find out about career opportunities with us and socialize.
Our requirements:
For an internship your certificates do not yet play such a large role (although good grades for joining us later are not important)
What matters to us that you are enthusiastic and have fun learning
bring great interest in the profession you want to know, and
ideally already know something about our company.
These are your options:
With an internship you test for the career and study orientation in a professional school of your choice. With a voluntary internship sniff at us during the holidays in the world of work into it and learn one or know several professions.